El Salvador 2019
As part of a larger group, members from Goodtree Christian Fellowship are travelling with Shelter Canada to build hope for families in San Vicente, El Salvador. The families and information about them are below. Let's lift them up in prayer together!
Yanci Rivas and Oscar Florian's Family
Oscar is from Nicaragua. Yanci has been looking after her uncle, who lives with them, for 16 years now as he suffers from blindness. The house that they are currently living in is made of laminate and plastic, so when it rains, the family gets wet. They live in a home close to the home that will be built for them. Oscar and Yanci have two children, Oscar Simon Meija and Cristina Guadalupe Meija.
Santos Eduvina and Oscar Oswaldo Duran
Santos describes their family's situation as precarious and stormy because they have lived in a shack made out of laminate for a long time. The laminate is deteriorated and full of holes. Santos also worries about her baby who is always sick due to the humidity in the house and the rain that hits the dirt floor of the home. They have not been able to build a house because they do not have enough money. Santos and Oscar have 3 children.
Ana Lovato and Walter Aleman's Family
The story of this family is interesting in that Ana was not even born when the shack that the family currently lives in. The shack was donated by the armed forces after two earthquakes devastated El Salvador in 2001. Ana is now beginning her own family, but the materials used to build their home is in very poor condition. They are seeking a house so their son can grow up healthily and not get sick often.
Karla Amaya and Franklis Campos' Family
Karla and Franklis have been together for 9 years and currently live in a home they are borrowing from a neighbour. It is difficult for them to obtain basic needs.
Marta Revelo and Luis Iraheta's Family
This family of 5 currently lives in a very small space. The house is made of laminate and only the father and son work to support the family.
Vilma Alfaro and Armando Rivas' Family
The family of three currently lives on property owned by Armando's mother.
Xiomara Elias and Lionides Campos' Family
The family of 4 currently lives on land owned by Xiomara's mother. The shelter house will be built on this land.
Josselyn Rivas and Douglas Arevalo's Family
Josselyn has expressed that the money they have only covers the basics right now. They have not been able to build their own house as a result.
Jessica's Family
Jessica is a single mother raising her children after suffering from an abusive relationship. Jessica feels that she has suffered much but draws closer to God and walks in His path, sensing the God is healing her heart. She built herself a small laminate sheeting house.
Karen Hernandes and Jairo Rivas' Family
A family of 6, they have been living in the same space for 14 years and there is no running water access for them.
Blanca's Family
Living away from the father of her 3 boys, Blanca does not always have work and gets by with what little the father of her boys can provide.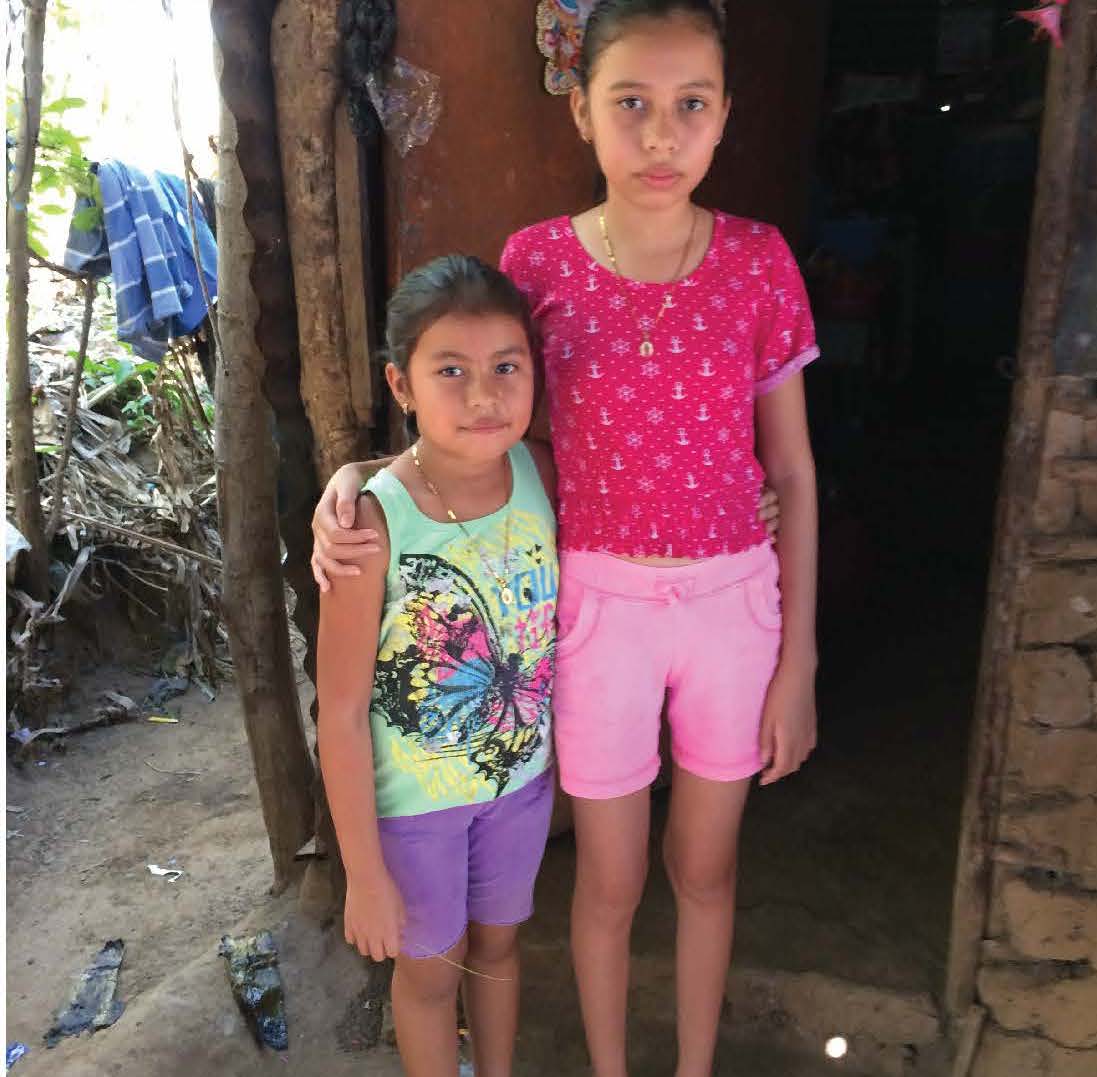 Norma Benitez and Manuel Lazo's family
Zonia Flores' family
Zonia has been working hard as a single mother for the past 4 years. The house they currently live in is made of provisional materials like Duralite.
Maria Bermudez and Fernando Vaquerano's Family
Despite the disabilities their youngest son faces, the family believes that with the help of God they are moving forward.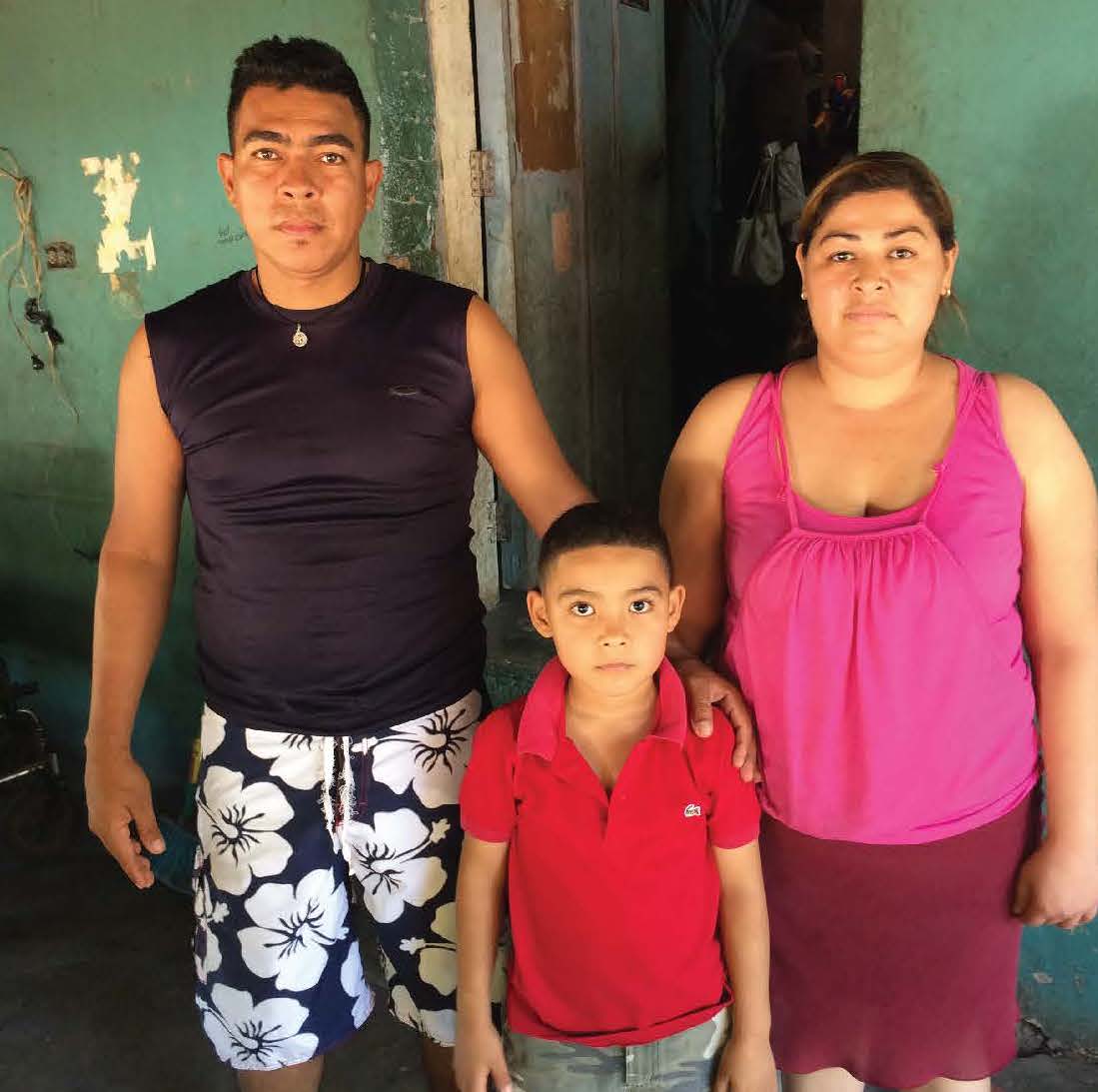 Luz Carballo and Cristian Romero's Family
The current home is made of adobe and is built in poor conditions. The family worries that a strong earthquake would bring the house down.
Jenniffer Alvarado and Neri Flores' Family
Though both parents make money they have been unable to build their own home and live with Neri's parents, a home which has already have 9 people living in it.
Angela Lazo and Carlos Flores' Family
Yamileth Rojas and Luis Garcia's Family
A family of four currently living in a small laminate house built on Luis' parents property.
Santos Alvarado and Milton Cornejo's Family
The house is not in adequate condition for the new baby and there isn't enough space for all of them.
Maria Palacios' Family
A single mother for 6 years.
Carolina Alfaro De Munoz and Luis Hernandez's Family
The family of 3 currently live in a room attached to their mother's house but as it is made of sheeting, it is in poor condition.
Maria Flores and Juan Majano's Family
Regina Martinez's Family
Regina is looking for a home because she has been living with her mom as a single mother of 2 boys.
Deysi Mejia and Nelso Villalta's Family
This family is in need of a new home because the house they're currently living in no longer provides them with the security they need. The current house is deteriorated and lets water in.